Membrane process engineering for
liquid and gas separation applications
MEMSIC is a spin-off company resulting from research work carried out at the Reactions and Process Engineering Laboratory (LRGP), a joint unit of CNRS (National Center for Scientific Research ) and Université de Lorraine.
We are experts in gas separation processes and more particularly in membrane separation processes engineering for gas and liquid applications: gas/liquid contactor, gas permeation, reverse osmosis,…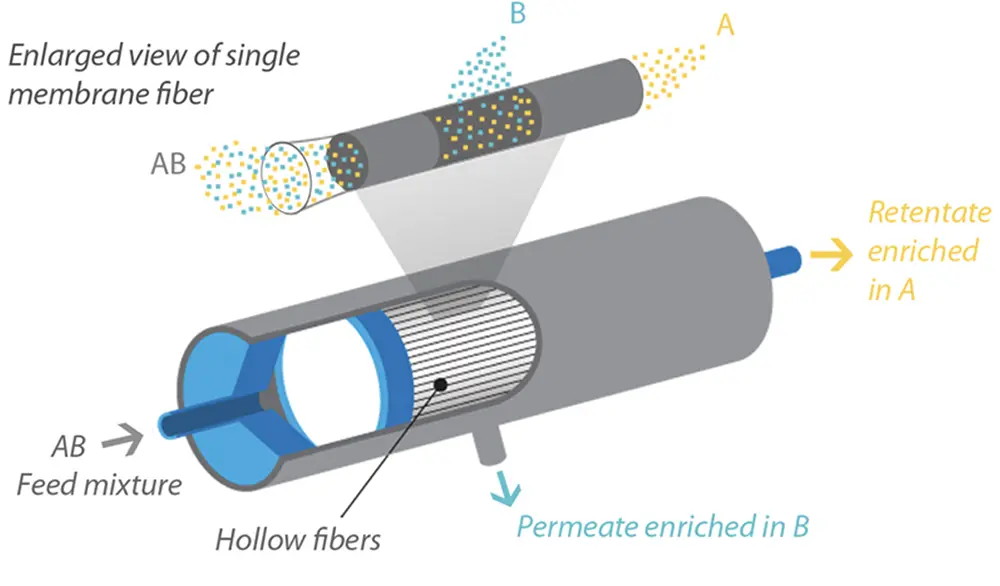 Support our customers and partners in the development of technical solutions and in the optimization of separation processes.
MEMSIC is in submission phase for Crédit d'Impôt Recherche (CIR) accreditation, so companies that entrust MEMSIC with their R&D operations benefit from the CIR tax credit, if meeting eligibility conditions. Any industrial, commercial or agricultural organization subject to corporate tax in France can benefit from the CIR.